Spanish Wine
It's hard not to notice that the site of the next social networks conference, Barcelona, is really close to Penedès and Priorat, two noted wine regions in Spain.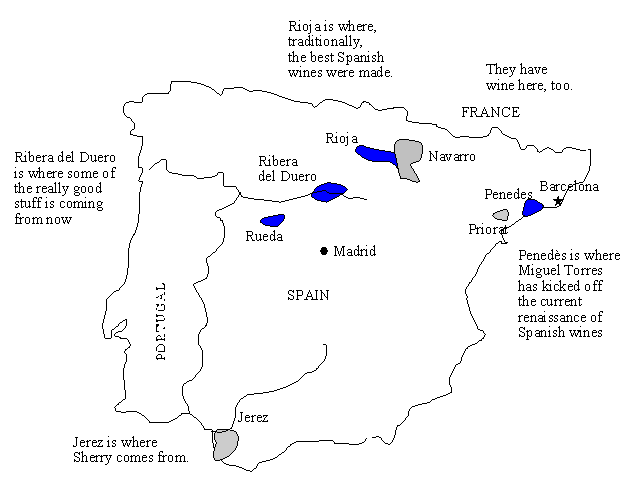 The current issue of Wine Spectator (December 15, 1997) has a good overview of Spanish wines. By the time you see this, it will probably be available on their web site (www.winespectator.com) in the back issues department. There is also a website devoted to promoting Spanish wines at: www.jrnet.com/vino.
White wine lovers might not be too enthused to visit Spain, but for red wine lovers, this is going to be fun!
Top vintages:
Flying off the shelves:

BODEGAS REYES
Ribera del Duero Teófilo Reyes 1994, $25
(also, I just tasted the '95, and it is fabulous)

Weak Vintages:
Bargain picks*:

BODEGA NEKEA
Merlot Navarra Vega Sindoa 1995, $9
ONIX Priorat 1995, $8

*By Thomas Matthews, Wine Spectator